Blissfully Launches out of Early Access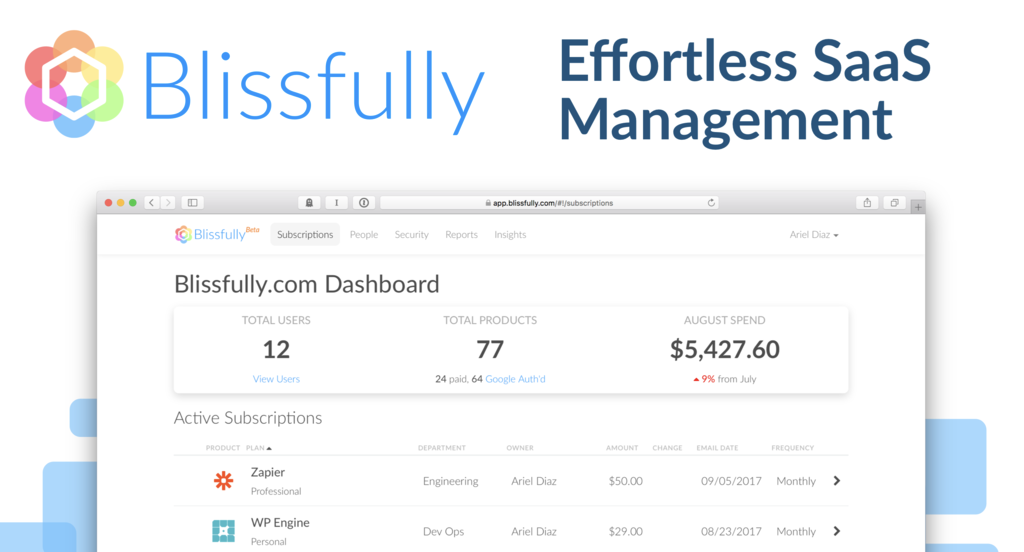 Blissfully began with the vision of helping companies make the best technology choices, integrate them, and manage them. And there is no type of technology more pervasive than SaaS (software as a service).
In fact, our data shows that the rate of paid-SaaS adoption has been doubling year over year. That means a lot of software, a lot of expenses, and a lot of complexity. A perfect storm for expensive mistakes.
Before adopting Blissfully, we hear operators wonder:
Are we wasting money?
Are we using the right tools?
Are these tools secure?
What kind of access do tools have to our data?
Are we at risk of inefficiencies, or worse?"
While you try and focus on growing your business, there's a brewing chaos distracting your team from activities that uniquely make your business.
Blissfully exists to grant total awareness of what is going, then restore control to you, and finally, outright manage the distractions on your behalf.
How do we calm the chaos?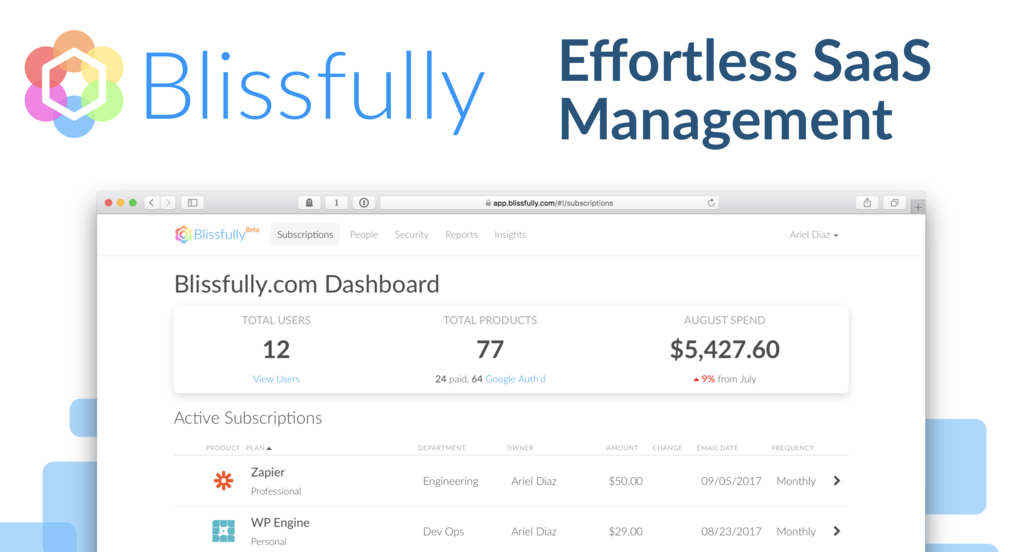 Our product, Blissfully Aware, uncovers all paid and free SaaS products adopted throughout your company — automatically. From a variety of data sources, we triangulate your full inventory of vendors and your detailed relationships to them. We deliver this in under a few minutes and keep it up to date forever.
We think this fundamental understanding of your vendor dependencies, known and unknown, financial and technical, is a basic building block for a well-oiled company.
We provide this awareness for free.
What you get
After installing our G Suite app, you'll have a detailed view of all your SaaS subscriptions: all of your vendors, their billing contacts, how often & how much they bill, and specifically what they are billing for, including plan names and access to historical invoices.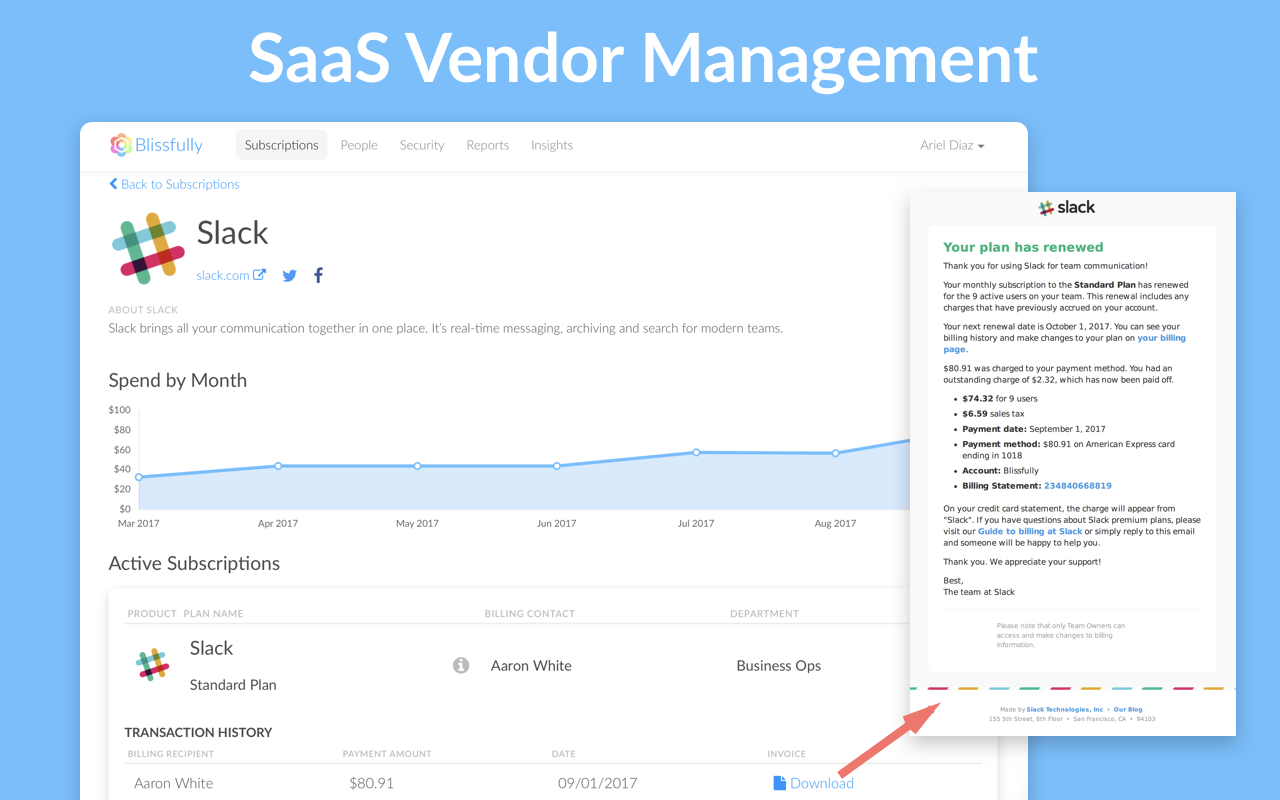 We deliver reports breaking down how each department's spend is trending, and which individuals are responsible for the most spend.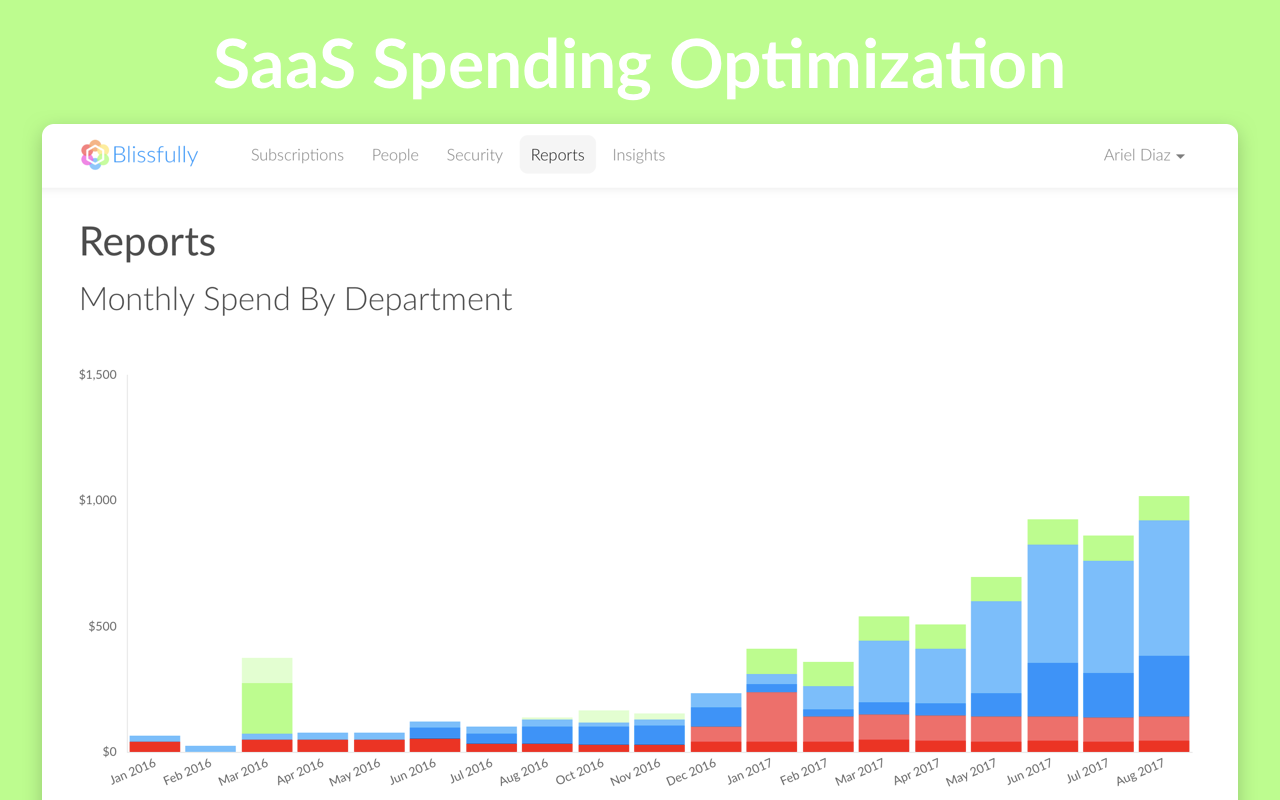 We also provide the easiest way to see how your company's data is made available to the cloud. You'll see which apps are granted important permissions, who granted those permissions, when they granted those permissions, and how many people rely on those tools (some of which you might be learning about for the first time!)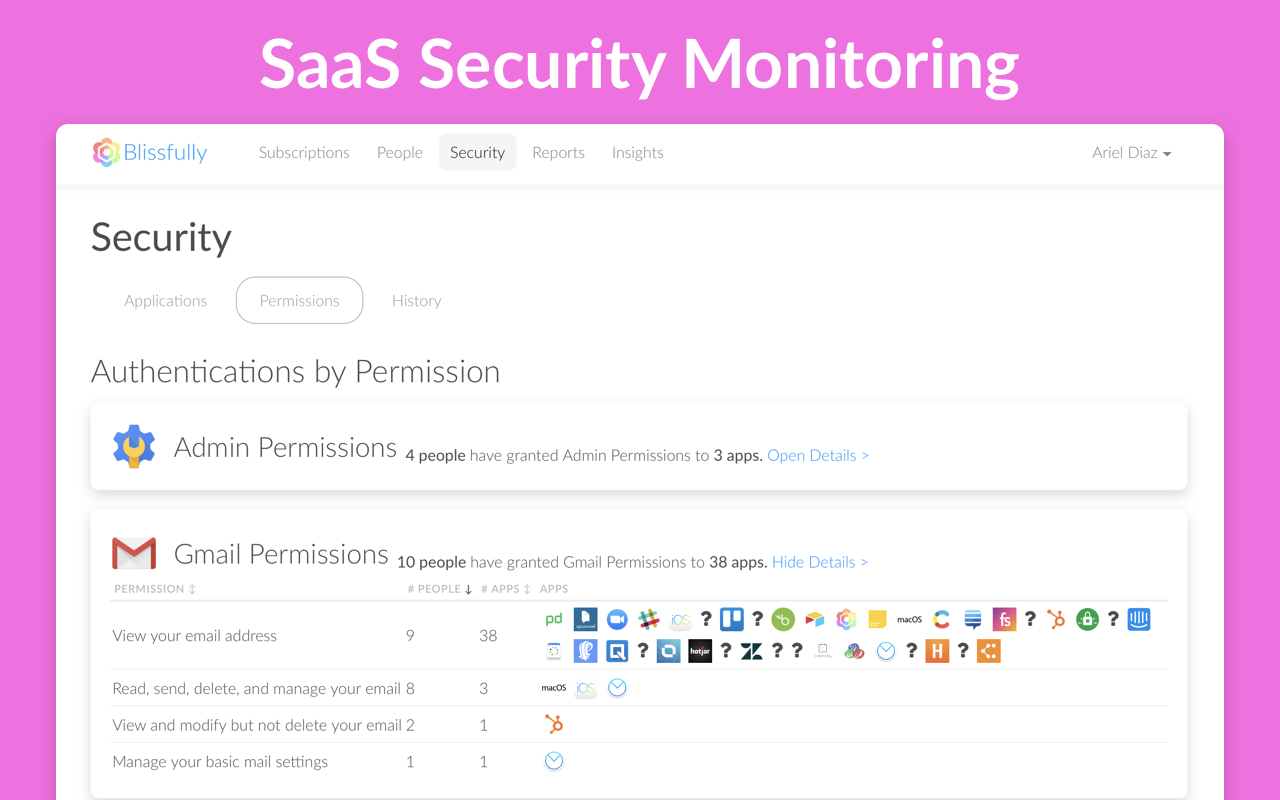 Lastly, we package up all these findings as a set of ready-to-consume insights, delivered in-app or to your inbox, helping you stay on top of new internal product adoptions, big swings in spend, possible security risks, and opportunities to eliminate waste.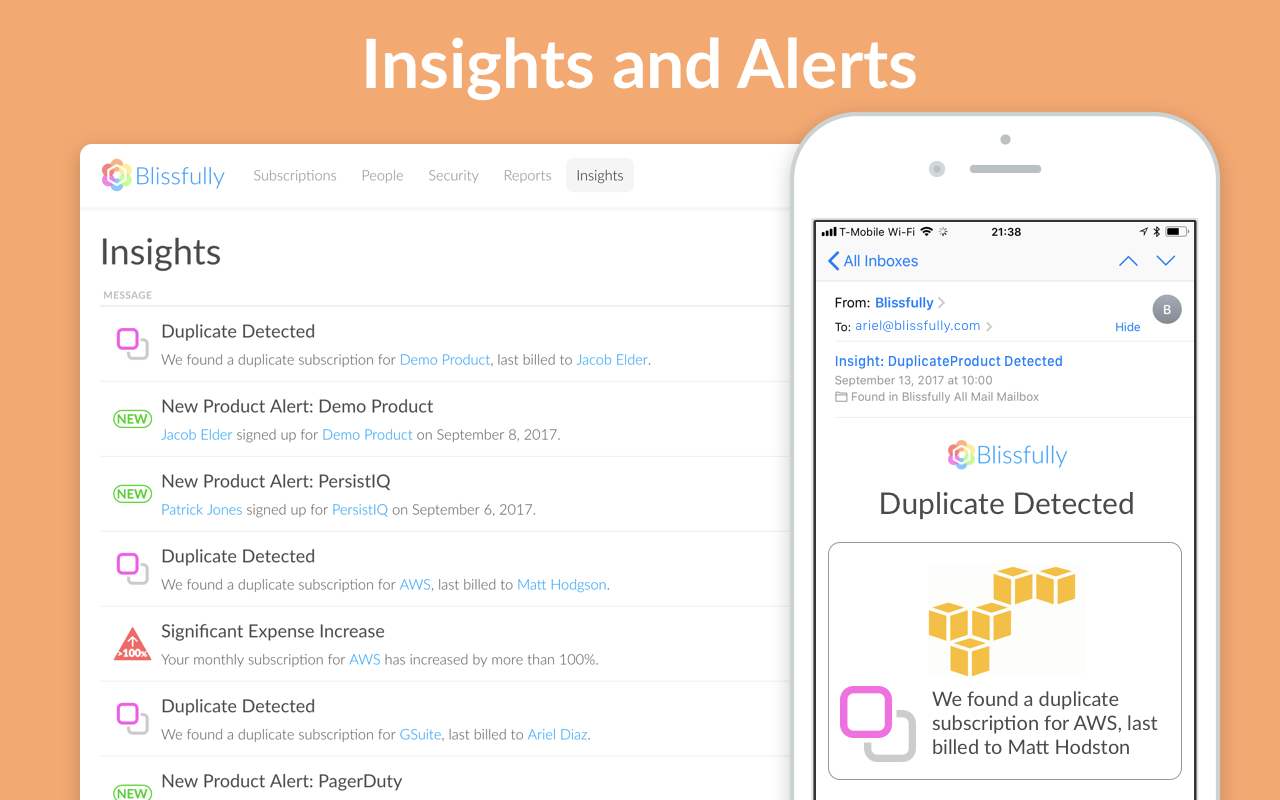 The doors are open
We've been delivering on this vision to hundreds of companies that joined our Early Access Program, helping make sense of their tens-of-thousands of employees, and their complicated relationships to the cloud.
Today, we're excited to open the doors for everyone. Interested? We'd love to help you, too. Sign up for free.
---
Originally published at www.blissfully.com on September 18, 2017.